Who are we?
Our vision
We are the driving force for a new way of doing business, exert influence and contribute to a useful social change.
Our positioning
The CSR Dialogue Forum aims at implementing international sustainability standards into business operation. The target is to promote topics of sustainable management with the concept of corporate social responsibility. (Corporate management based on values and a professional management system) The main focus lies on the UN sustainable development goals (SDG`s)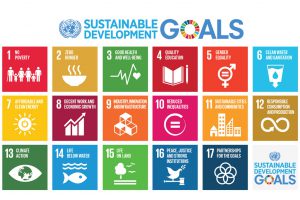 We are focusing on:
4 – Quality Education
5 – Gender Equality
8 – Decent Work and Economic Growth
17 – Partnerships for the Goals
Our mission
We are an international leading competence centre that sustainably designs its activities as a constructive member of a society in a world that is becoming more and more global and thus makes a contribution to sustainable economy.